I apologize for this one in advance! I'm a little rambly, but I'd like to get this out there.
So, I've spoken about Colin Wilson before, and he is most definitely another one of my favorite writers in the paranormal field. In his book, "Mysteries" he talks a lot about Lethbridge's theories! I need to get my haunted little hands on some of his other works aside from "Ghost and Ghoul" but for now I'd like to discuss one entry Wilson mentioned.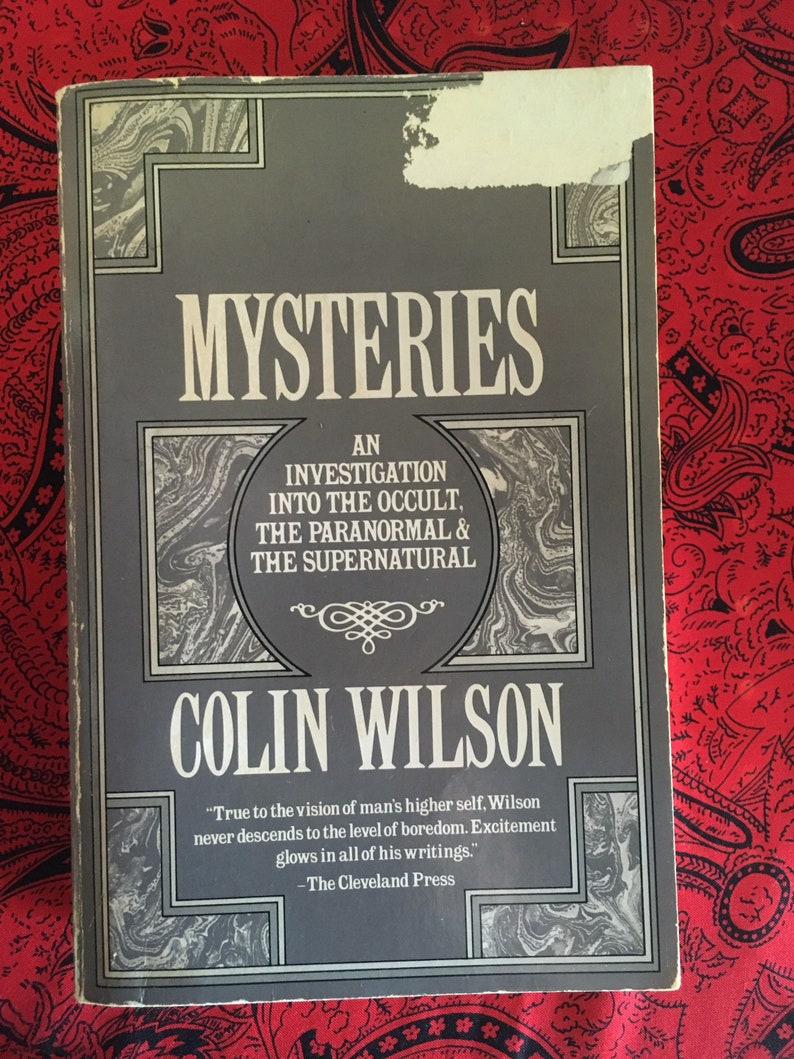 "And so Lethbridge's experiments led him to the conclusion that various worlds – including the state of life-after-death – exist parallel with this one, and will even respond to a pendulum. An object that exists here also, apparently, also exists there – an interesting sidelight on the mystical formula: "As above, so below". 

It would take ages to explain how Lethbridge methodically came to these conclusions, as they are a lifetime of work. I have much more reading to do myself! But, I do have a lot of trust in his theories. This snippet in particular strikes a chord.  Is there one parallel universe or are there many? Are there universes parallel to the parallel universes? The possibilities are absolutely endless. I mean it seems kind of silly to think that we're the only ones who exist and that there are no other lifeforms or dimensions.  Look how far science has come in 100 years! In 100 years, who knows what we will have discovered.

This being said, how do the dimensions cross over? Or spirits for that matter. It almost seems like there's tears that have happened over time allowing beings or energies to cross over. Again, this is just my own theory, but maybe these are caused by energies in our world created by man, and maybe some have been caused by magical rituals performed over the centuries. This makes me think of the film, "As Above So Below". I really enjoyed it, and in the film the parallel universe seems to be the polar opposite of this one. So, if this was applied to the world today, does this mean for every healthy beautiful forest, there is the polar opposite parallel to this? If so, why? Maybe so things can come full circle. For one thing to exist, there must be an opposite. For every action there is a reaction.  Can good exist without evil or can we know true happiness without knowing devastation? In my humble opinion, the answer is no. I mean, what would make something good if there was no concept of bad? It would just be. I sincerely hope that in the future we are able to prove (or disprove) the existence of other worlds and dimensions and possibly figure out how they are part of our daily lives. In my deepest heart, I do believe that they exist.  

Maybe, in the end, these parallel universes exist so our world can exist in the way that it does. I know I'm getting a little…out here with this one, but it feels good to write some of this down and I'd love to hear what you guys think! For any further discussion please send me an e-mail at paranormalprincess7@gmail.com
There will be many, many further & more in-depth conversations about Lethbridge & Wilson.
xo